Ego depletion
Ego depletion refers to the notion that willpower draws upon a limited pool of energy. Once our 'energy level' for mental activity is low ('depleted'), our self-control is weaker.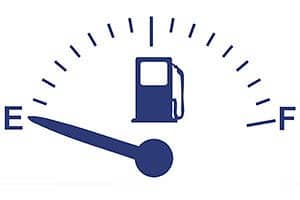 Ego depletion in finance
When you are in a state of ego depletion, it is probably best not to make important financial decisions. To see why, let's consider the two following situations.
First, suppose you had to make a lot of decisions throughout the day. At the end of the day however, some financial decisions still need to be made. Are you more likely to choose a (better) long-term strategy, or will you opt choose the quick payoff? Experiments performed by Roy Baumeister (who coined the term ego depletion) found that in people that had to make a lot of decisions, tend to opt for the quick payoff. This research also found that glucose tends to mitigate and sometimes completely reverse ego depletion.
Another example is related trading. If you're an active trader and you've been trading all day, maintaining the discipline to cut losses short will become decreasingly difficult. When you notice that closing down loosing positions is become increasingly difficult, it is probably better to take a brake to recharge your batteries in order to avoid fatigue from influencing your performance.
Summary
Our willpower as well as the quality of our decisions depends on our level of 'mental energy'. It's best to take regular brakes and avoid making important financial decisions after a long period of decision-making.